A troupe of professional Fire Dancers and Flow Artists who create breath-taking Fire and Light performances.
A highly versatile entertainment option that can be adapted to suit the unique requirements of any event.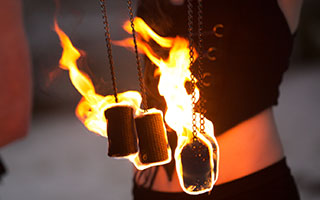 A leading manufacturer of fire props in Africa making high quality fire and flow equipment for both passionate beginners and seasoned professionals.
Our shop stocks poi, staves, ropes, fans and a variety of other flow toys.
Learn various Flow Arts from South Africa's top instructors. Improve your coordination, rhythm, flexibility and spacial awareness.
We offer classes for beginners through to advanced spinners. We also facilitate workshops for events.
Who We've Performered For